Recycle your jewelry
Thicket strives to spread sustainability and simplicity in our approach to what we buy and wear.
Send your unwanted fine jewelry in to be recycled and receive a coupon to purchase Thicket's ethically-made, minimal jewelry. Thicket is made with fine metals that stand the test of time and constant wear - solid sterling silver and 14k gold will not lose their finish and a polishing cloth will quickly restore them to their original luster. Thicket will repair and clean any Thicket jewelry.
Receive a code for 15% off for sterling silver or 14k gold jewelry with a visible quality stamp.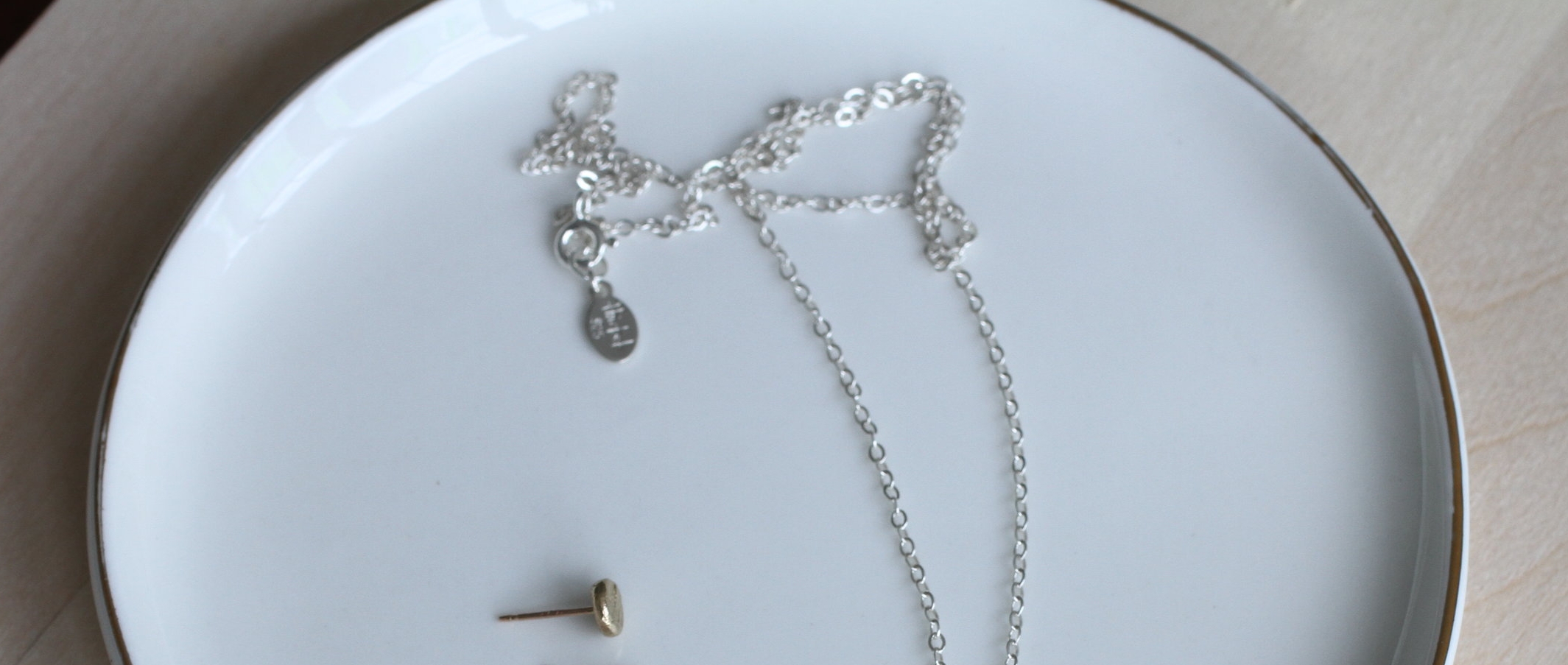 How To Tell What Your Jewelry is Made Of
Fine jewelry is typically stamped with a quality mark. Look on the tag, on the clasp or on the back to see if you can find a 925 or 10K / 14K / 18K stamp denoting the metal specifications
How it works
Once you have located a metal quality mark denoting that your jewelry is sterling silver (marked with 'sterling' or '.925') or gold (marked with 10k, 14k or 18k), put your jewelry in a clean zip lock bag, enclose your name and your email address and send it to:
Thicket Jewelry LLC / 243 Union Street #202 / North Adams, MA 01247
If you have fine metal jewelry that does not have a visible quality mark you are welcome to include it for recycling, but due to Thicket's current studio equipment, at the moment we're only able to provide a discount code for quality marked jewelry (so if you have some unmarked things send them along with something marked if you would like a code!).
Once your jewelry has been received and sorted for recycling you will be emailed a 15% off code. You can then use this code to order your new Thicket jewelry online!